Slip, Slap, Swing Sun Protection Campaign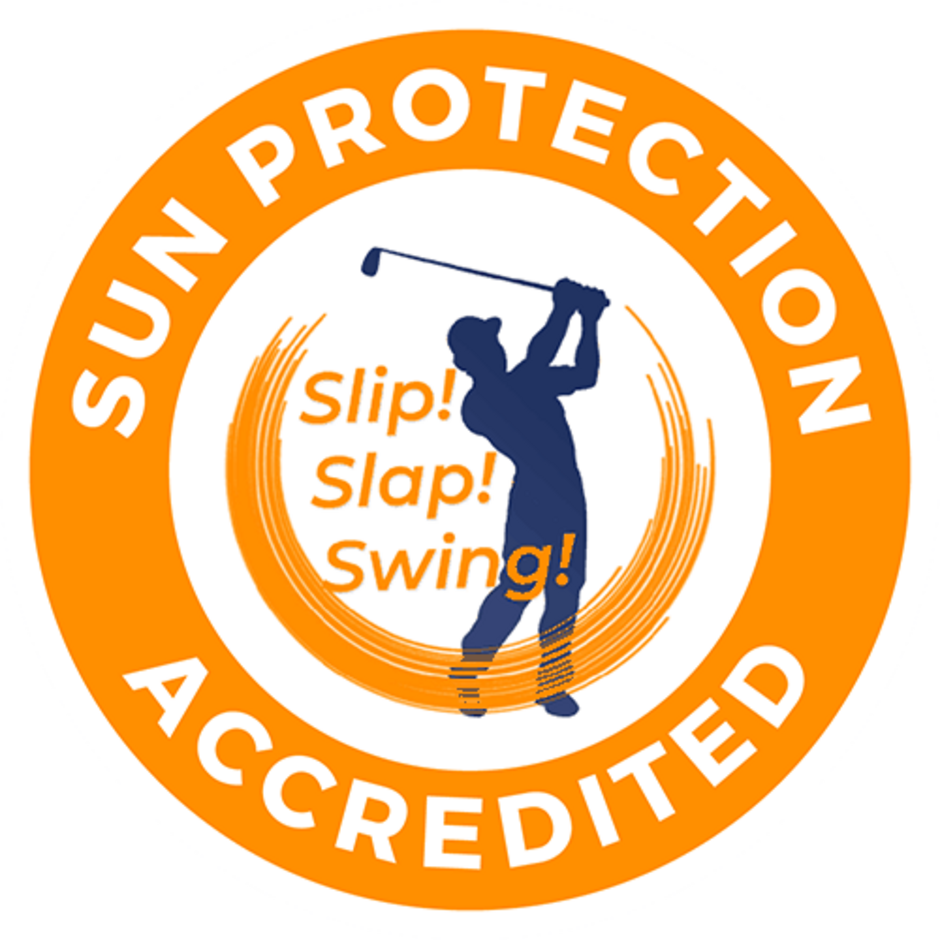 Scottish Golf & Club Managers Association is Sun Protection Accredited because we strongly support this campaign which is designed to highlight the health risks of over exposure to sunlight. We would encourage all clubs to support the campaign whcih will help to protect their members, visitors and employees.

The campaign, devised by the Melanoma Fund, is backed by 11 major golf organisations, requires clubs to undertake the following actions:
1. Nominate a Sun Pro Ambassador; promoting the campaign to members/staff.
2. Add a sun protection statement to Terms & Conditions of play/Health & Safety policy.
3. Display awareness posters and promote the campaign internally, and externally on socials.
4. Ensure sunscreen is available in the club, either for sale or for complimentary use*
5. Display the Sun Protection Accreditation logo – both digitally and in the club.
We have joined a growing community of golf clubs who are taking the health of members seriously. Skin cancer is preventable, but is now at epidemic levels, so the question is if not, why not? If you wish to discuss this further, please speak to Craig Bell our Sun Pro Ambassador.
For sun protection tips and what to look out for when skin checking, visit
https://www.melanoma-fund.co.uk/golf-live/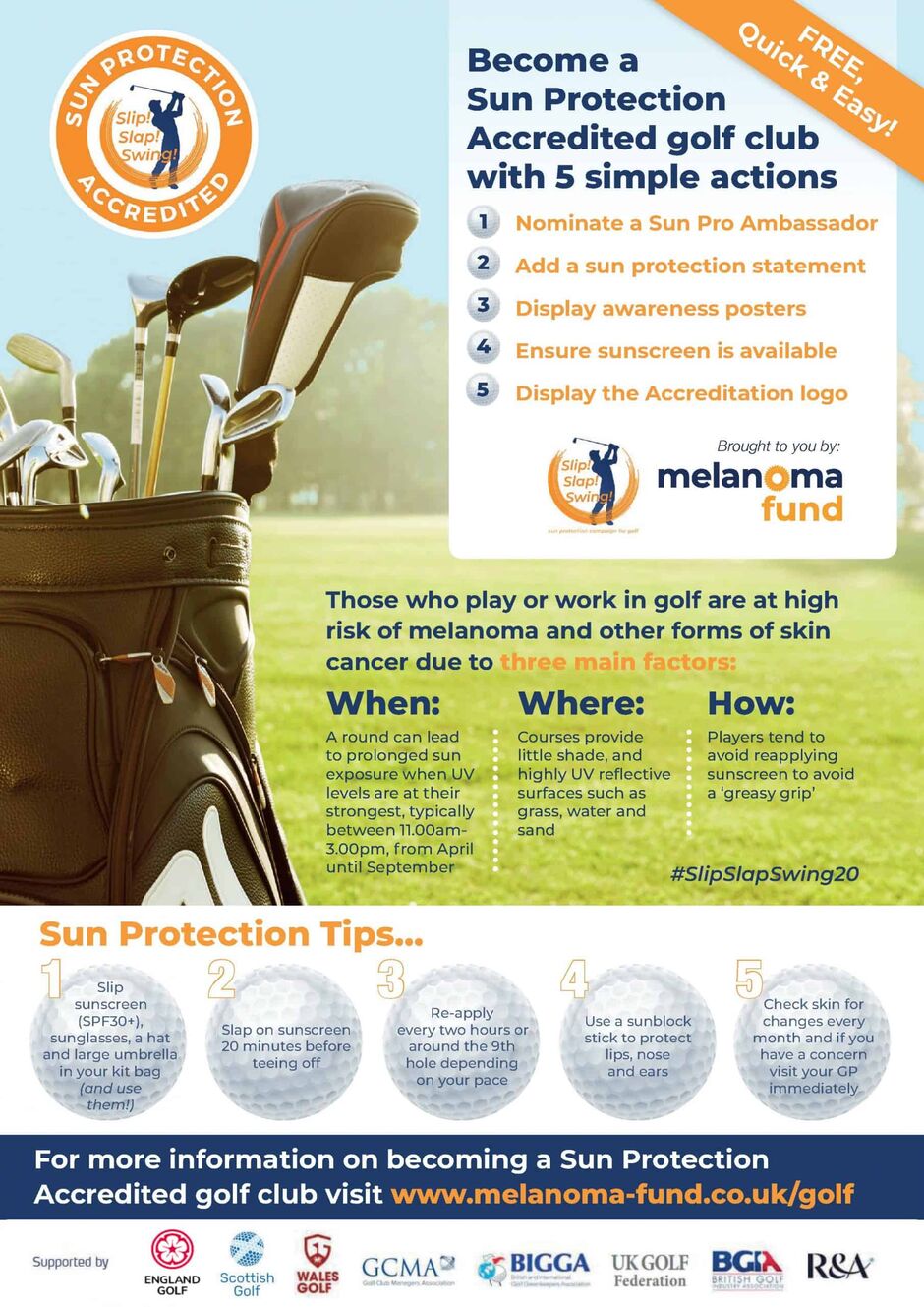 ​