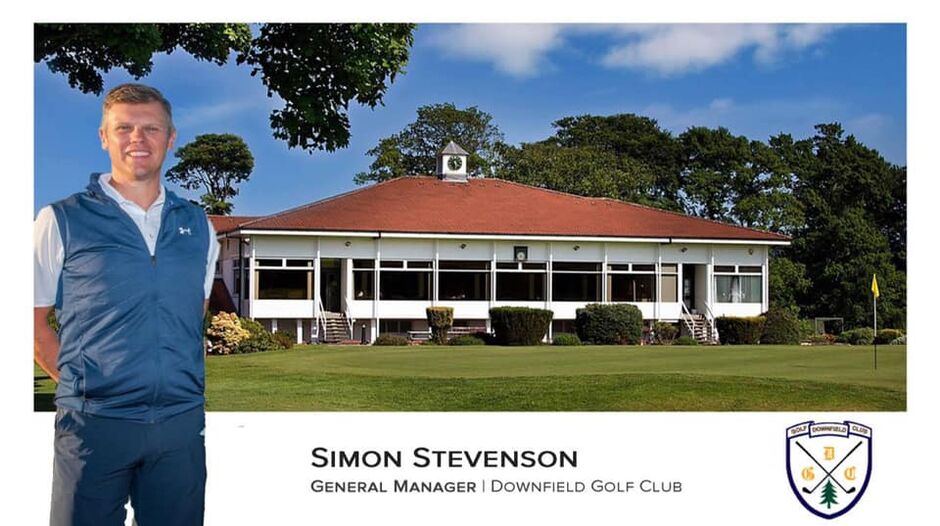 I have a passion for hospitality, customer service and continual personal / professional development. Currently on the CMAE education pathway to achieve the CMDip and CCM qualifications. In my role as Commercial Director I am looking forward to working with the Board and members of SGCMA to continue to progress our Association. Part of this is to improve our partnerships with businesses that have a nationwide reach to offer mutually beneficial opportunities. Part of this role, is to create a commercial strategy for the Association that will detail what we require from our partners and what we can offer them. I look forward to hearing from all of our members if they have any opinions on this strategy and any business contacts that may be interested in becoming a partner of the SGCMA.

Simon Stevenson, General Manager Downfield Golf Club and Commercial Director of SGCMA
A quick career history:
March 1994 started PGA training at Turnberry Hotel and Golf Courses
1999 & 2000 played full time whilst still attached to Turnberry
2000 - 2003 Senior PGA Professional at Gleneagles
2003 - 2004 Director of Golf Cardrona
2004 - June 2021 PGA Professional - Director of Golf - Executive Manager Taunton & Pickeridge Golf Club
July 2021 - present General Manager, Downfield Golf Club.


Gordon started his career in the golf industry at Deeside Golf Club at the age of seventeen. Qualifying as a PGA Professional in 1991, he progressed to Head Professional at Newmachar Golf Club in 1995. During his 11 years at Newmachar Gordon qualified as PGA Director of Golf and made the decision to focus his career on golf management, rather than continuing on the traditional professional route.
Completing the Golf Club Managers' Association training scheme gave Gordon the opportunity to take his first step on the golf management ladder, taking on the role of General Manager at Hilton Park. Since then, Gordon has held the positions of General Manager at Chigwell GC and General Manager at Ladybank GC. Whilst working at Ladybank, Gordon successfully achieved his CMDip qualification.
Bringing a vast range of experience from all aspects of the golf industry and an array of qualifications, Gordon has been the Secretary at Gullane Golf Club for the past three years. Actively encouraging the personal development of colleagues through mentoring, Gordon very much leads by example and is currently working towards the Certified Club Manager (CCM) qualification.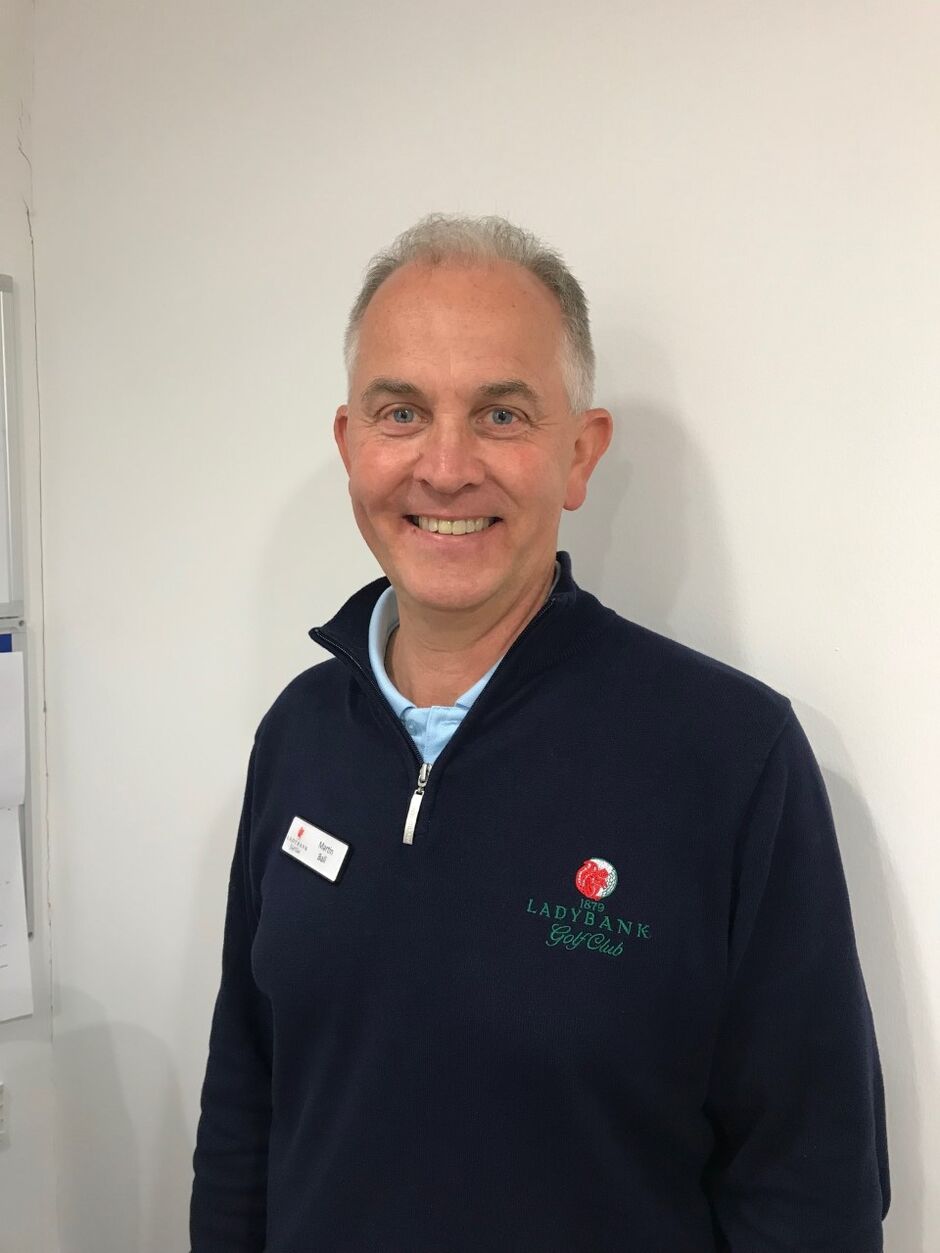 I am currently the General Manager at Ladybank Golf Club in Fife.
My background is Finance, and was an Accountant at various manufacturing companies in the NorthEast of England.
I moved into Golf Club Management in 2014 at Eaglescliffe Golf Club in County Durham, England.
After 5 years, I moved north to Fife and joined Ladybank in June 2019.
Whilst working in England, I joined the Northern Region of the GCMA and found it very useful having a network of colleagues that I could turn to for advice.
Moving to Scotland, I did not hesitate in joining the SGCMA and am very pleased to be serving on their board as Membership Director.
I think it is important that every Golf Club Manager has some involvement with the SGCMA, and my personal goal is to bring in 30 new members this year.
Away from my work, I am married to Christine who is also a keen golfer. I have a son and a daughter that are through University and live and work back in England.
I enjoy watching football and am a Middlesbrough supporter, which makes things interesting at home as my wife is a geordie and supports Newcastle !